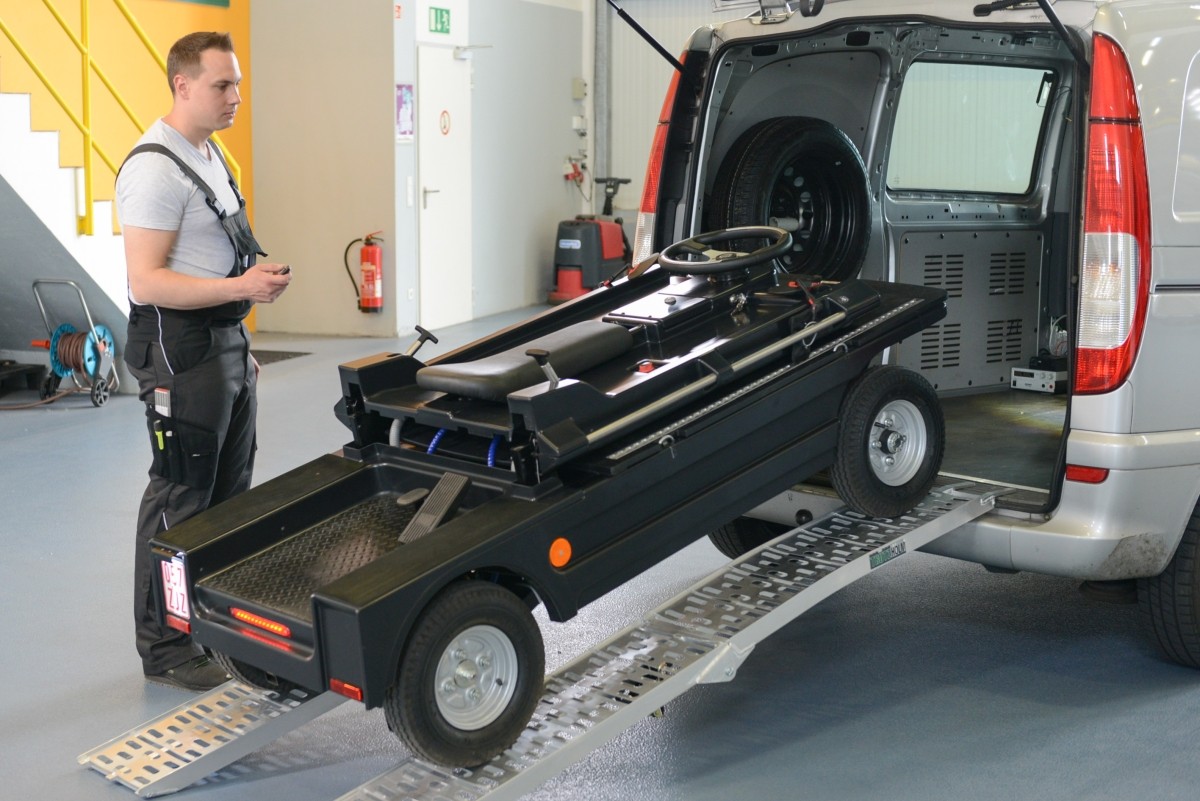 Large flap, slightly tilted
Simply release two toggle levers and the
operator's platform folds forward in a damped
manner. Thus HopOn® – controlled by its remote control – can be taken to its place of use in passenger cars such as the VW Variant or Mercedes T models.
Despite the space-saving design, there's plenty of room: The loading area, which is the size of a Euro pallet, allows a payload of 250 kg to be easily stowed and transported in a variety of ways.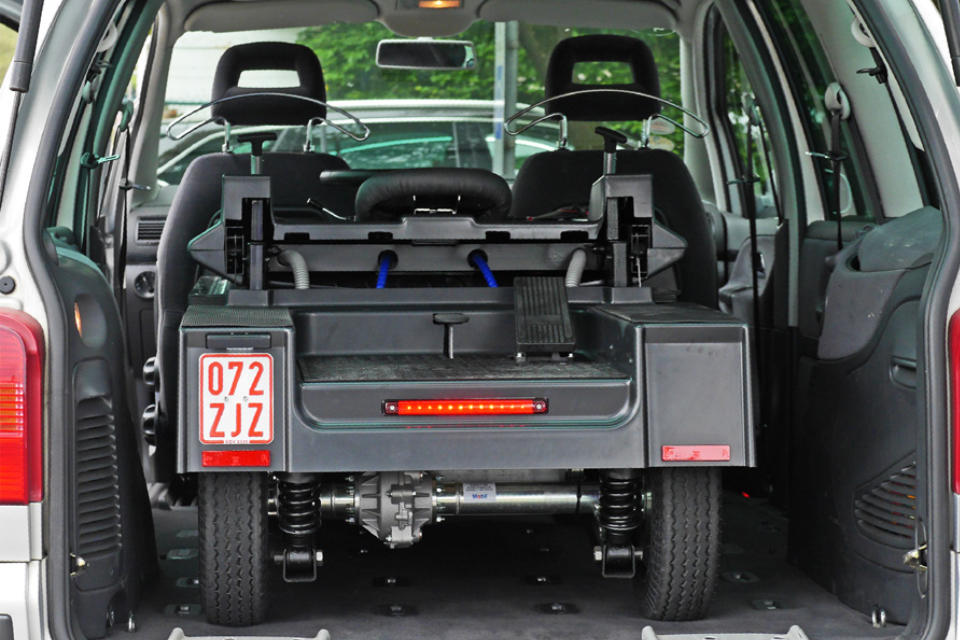 Ideal dimensions: Only 84 cm wide
This narrow width allows driving
through doors of delivery trucks
as well as buildings. This means that the HopOn® can always
be taken to the place of use in
a space-saving manner. It is also easy to drive on bike paths – the maximum width allowed here is 1 meter.
Note: Intra-urban permits should be arranged with the municipality. This is not necessary when using parcel services, as the regulations of the Postal Act apply here.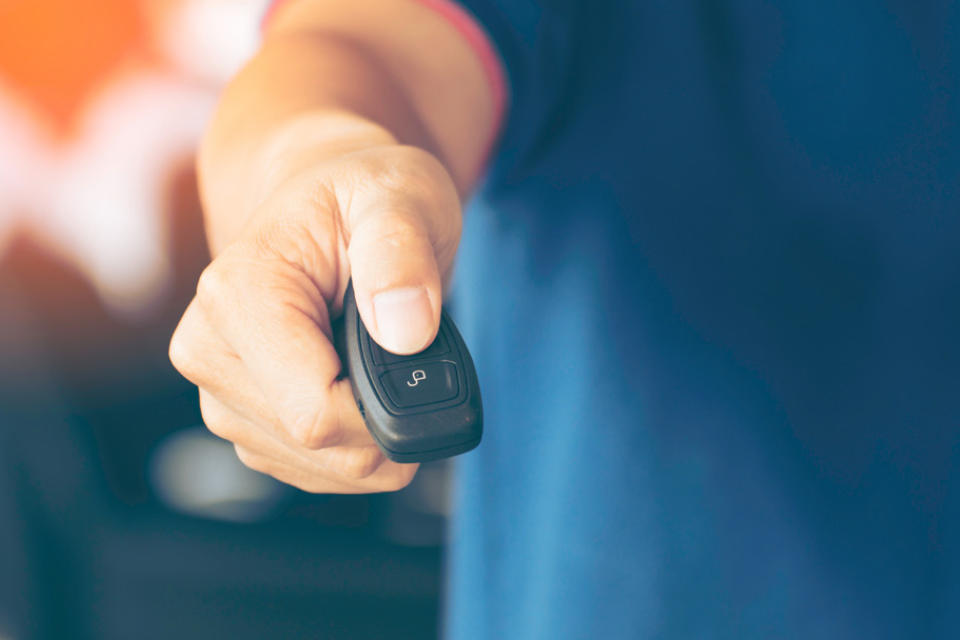 Practical companion: Remote Control
HopOn® can be carried along by radio remote control during distribution. And be driven in and out of the van under its own power.