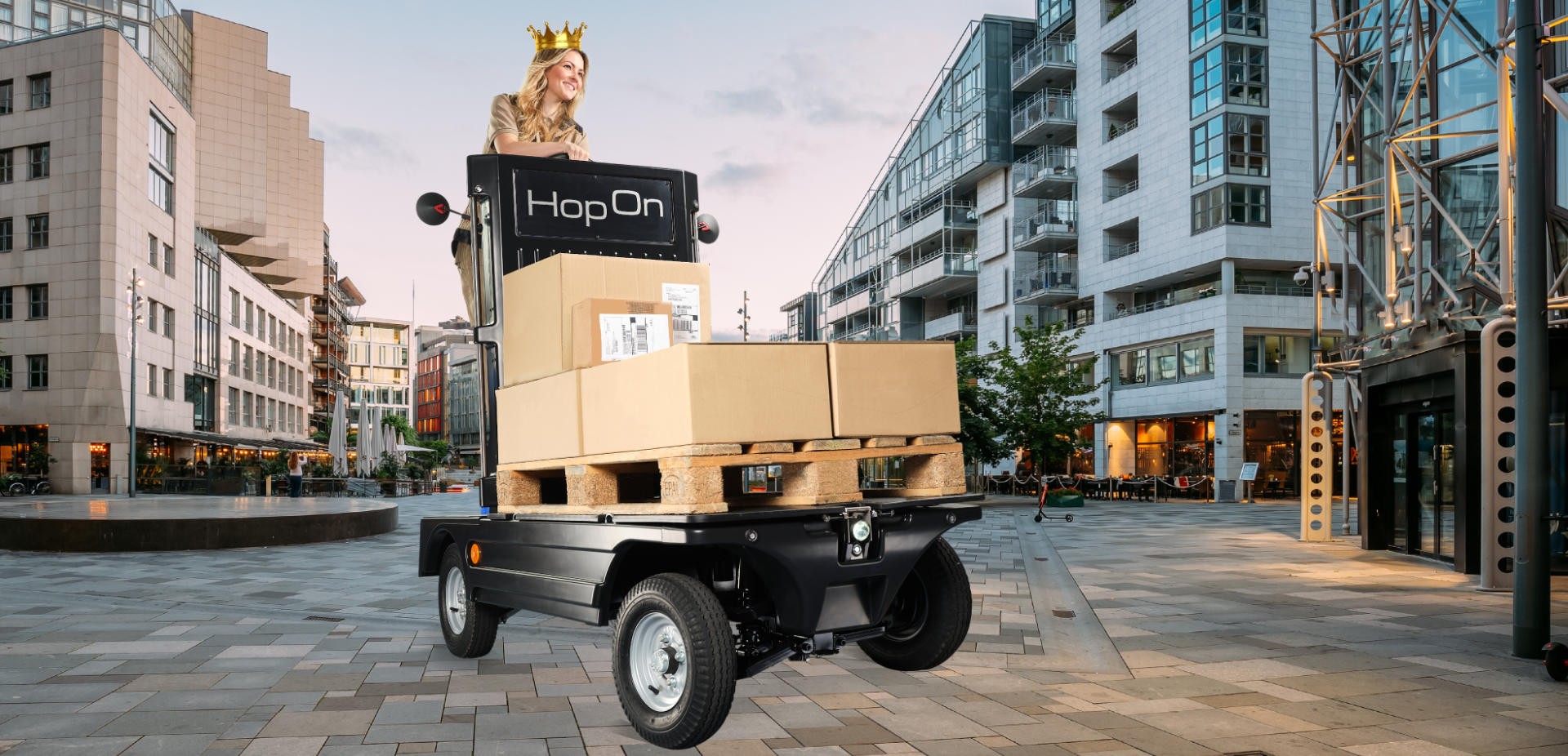 Our solution and contribution for emission-free inner-city deliveries and e-mobility is called: HopOn® !
THE LITTLE PRINCESS FOR BIG SUCCESSES
HopOn®: The small, big electric innovation for delivery. And your success. 100% electric.
The
Classic model
has a loading area with the dimensions of
a standard Euro pallet
, with the
Long version
even two such pallets can be transported. It easily stows and transports a
250 kg
payload in a variety of ways.
Load securing
is guaranteed by lashing eyes, recessed airline rails as well as
locking of containers
.
Its open design guarantees the rider quick and convenient mounting and dismounting. Foot off the gas and HopOn® brakes to a standstill on its own. The powerful motor becomes a generator brake and returns the generated energy to the battery.
The fact that HopOn® has four wheels is for safety. It makes it stable. And makes driving, maneuvering and especially braking easier.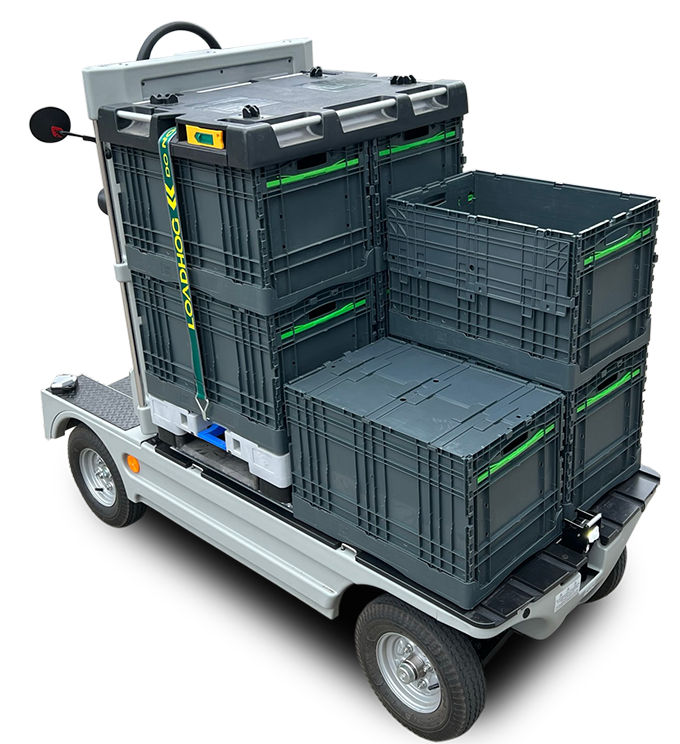 With this box system, the loading of stalls, the distribution of goods in the markets, the intralogisitk, etc… becomes a breeze!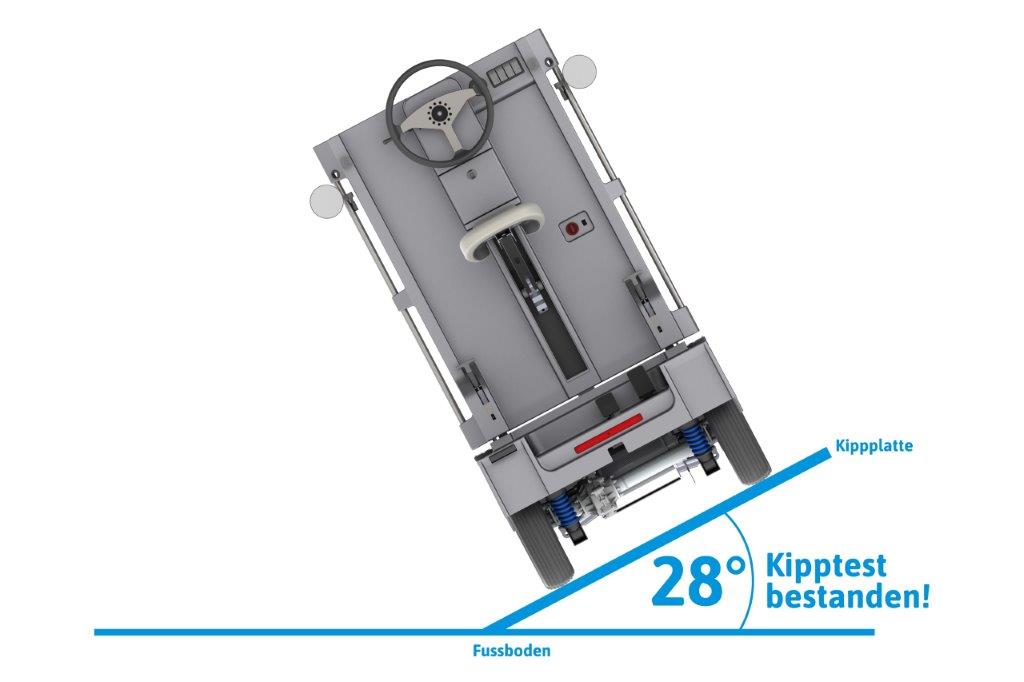 In the course of the EU type approval, the tipping behavior of the HopOn®with a maximum permitted load of 250 kg was also tested.
Passed with flying colors!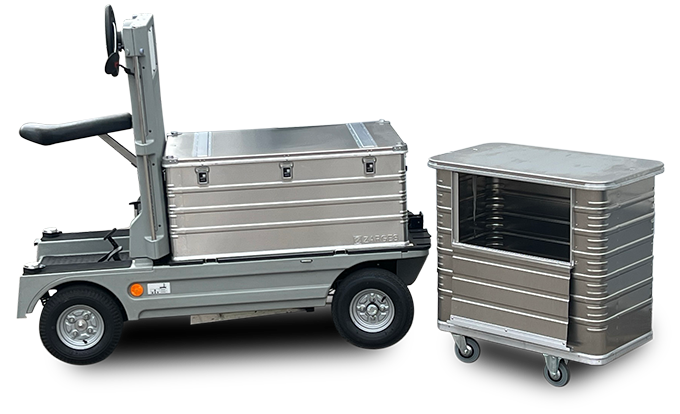 Cast aluminum stacking corners. Lid with stainless steel hinge, gasket and webbing. Hinged latches for padlocks and/or seals. Cylinder locks for retrofitting as accessories. Spring drop handles.
HopOn® – Strong, fast & energy-saving