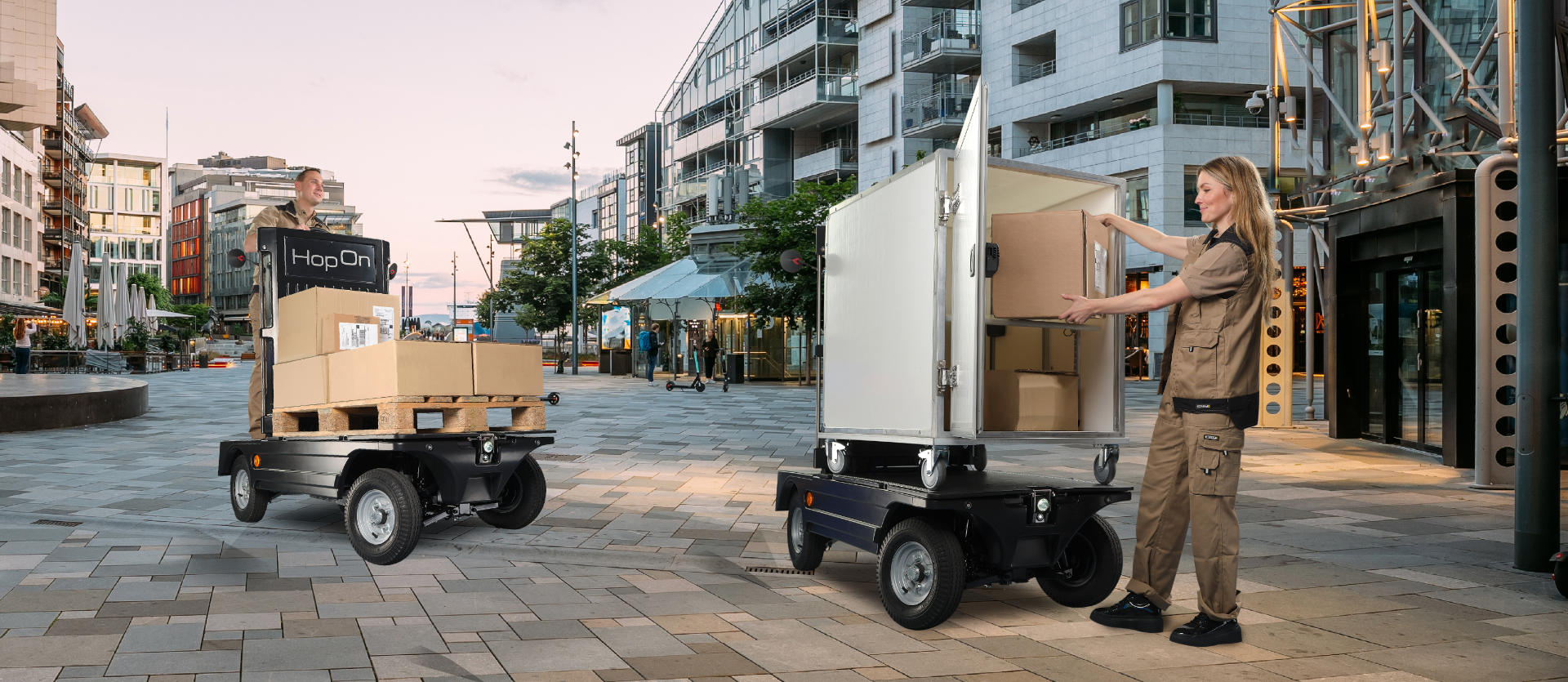 HopOn® – fast runner with 30 km/h or alternatively energy-saving with 20 km/h (without helmet obligation).
Without pedals: 100% electric.
Swift trips to depots or hubs are just as guaranteed as running along in today's traffic. Not only that.
Thanks to innovative technology, HopOn® is already ready for the mobility revolution!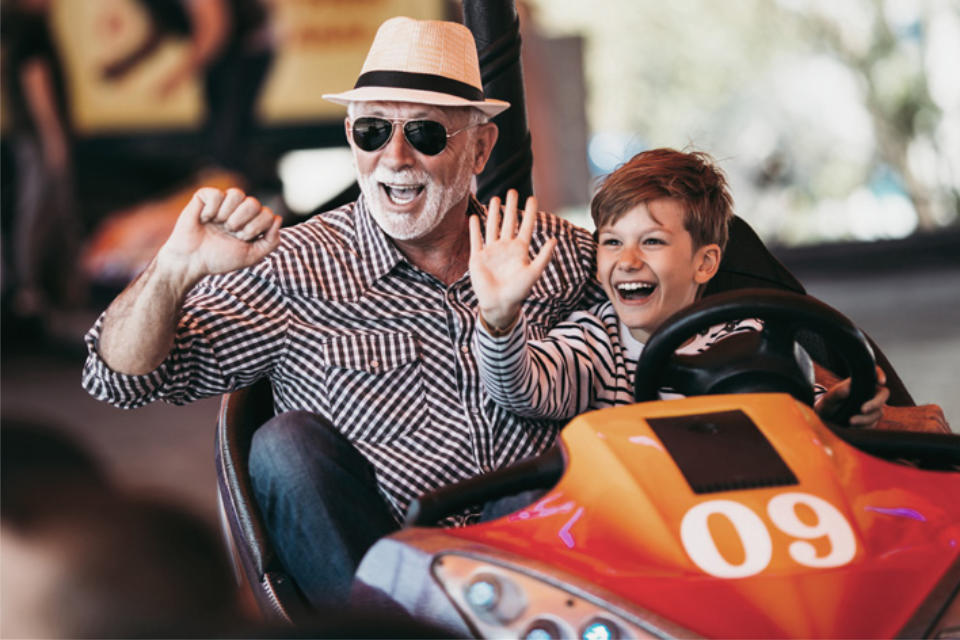 One-Pedal Driving – Regenerative Braking
Please take a seat, step on the gas and take off like in a bumper car. Then take your foot off the gas and HopOn® brakes to a standstill on its own. The powerful motor becomes a generator brake and returns the generated energy to the battery. Thus, there is no wear and tear. In addition, energy and costs are saved.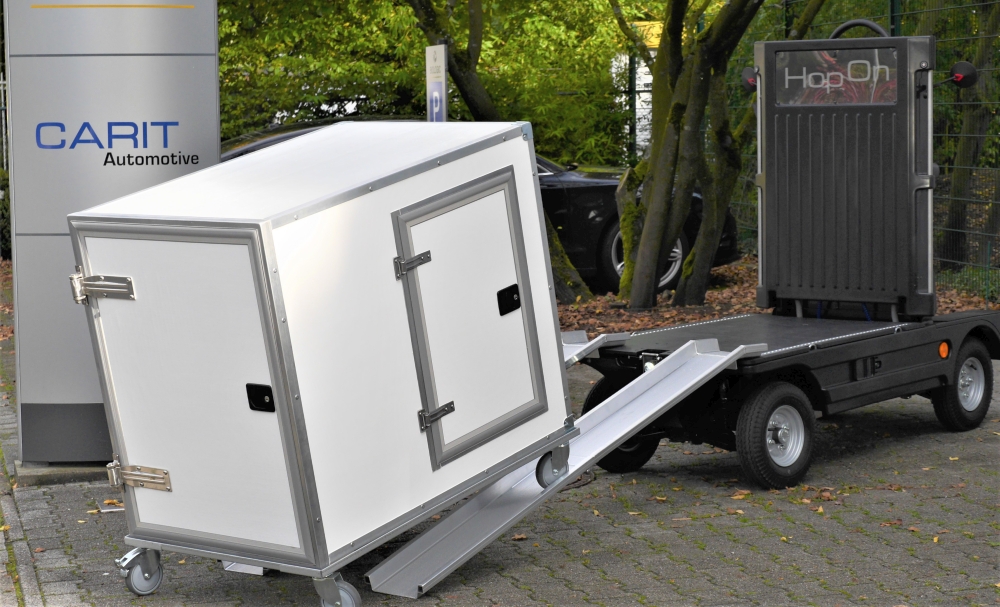 HopOn Classic:
The space and transport miracle
A payload of 250 kg can be easily stowed and transported in a variety of ways on the loading area, which is the size of a Euro pallet. The HopOn® Universal loading platform is made of black durable 15 mm PE. Load securing is guaranteed by lashing eyes, recessed airline rails as well as locking of containers.
HopOn Long:
Can it be a little more miracle?
The numerous practical features that already distinguish the HopOn Classic, you will of course find again in the new family member, the HopOn Long. Further loading space has been added by an additional pallet length. Thus, an important contribution to the facilitation of daily work, flexibility and, above all, to the simultaneous improvement of productivity.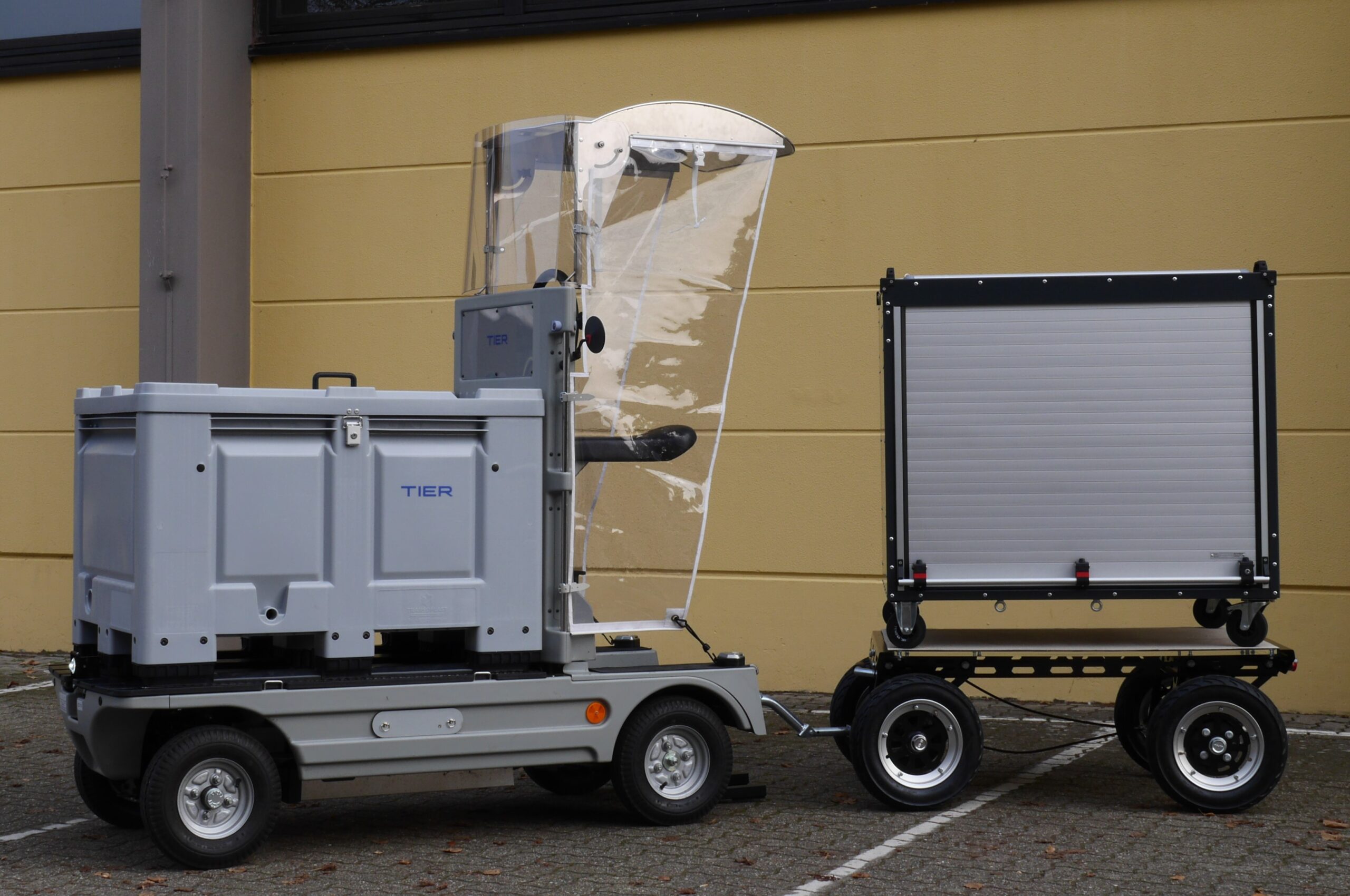 Open design for a lot of convenience
Its open design guarantees the rider quick and comfortable mounting and dismounting. Optionally, HopOn® is available with polycarbonate roof (like skylights and transparent side panels) against heavy rain. But experience shows that – since the driver gets wet between the vehicle and the delivery anyway – a rain jacket is a good protection.
The HopBox not only for CEP services
For fast, easy and safe delivery of various shipments. The HopBox is characterized by a robust steel construction. The HopBox is equipped with a sturdy roller shutter, which has proven its worth for firefighters and ambulances for years. For easier handling in the warehouse, in transport and in the CityHub, the HopBox has four robust wheels and comes with its own ramp.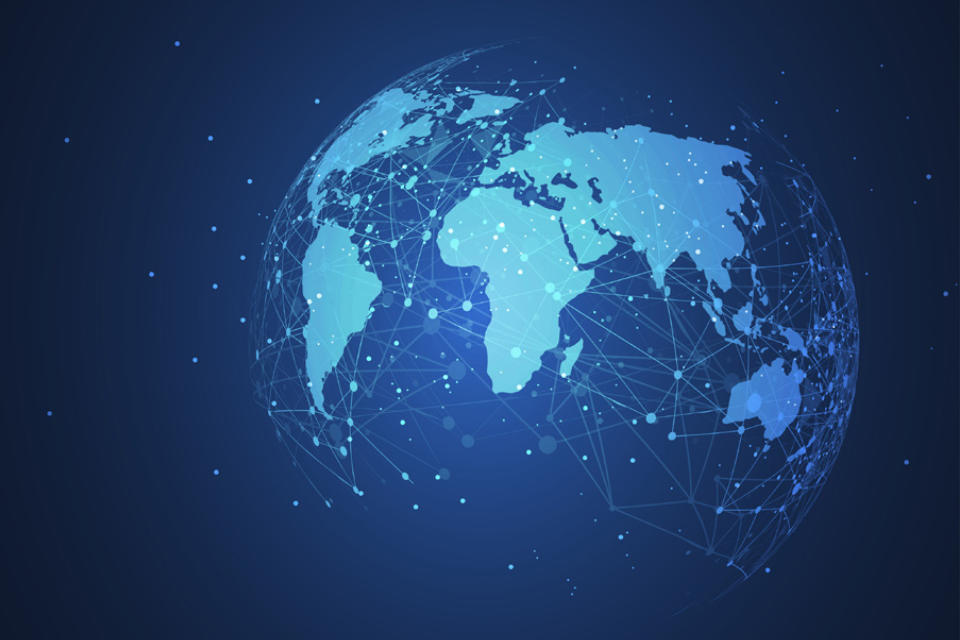 In a development period of more than two years, the extensive requirements and demanding criteria for obtaining type approval were realized. Now we are ready for the international market. Problem-free use throughout Europe as well as in numerous non-European countries (such as the USA) is in preparation.
The roller container system
The roller container system is a modular interchangeable system. It is helpful for packing in the warehouse and for transport with HopOn® in the delivery truck, for storage in the depot as well as for delivery. Also practical: In the logistics center, it saves time when loading the delivery truck in the morning – as the containers can be pre-packed all day.
The system also includes sturdy aluminum loading rails. They are used for one-person handling when changing fully loaded and empty containers. As well as time-saving securing and unlocking during delivery through the vehicle's central locking system.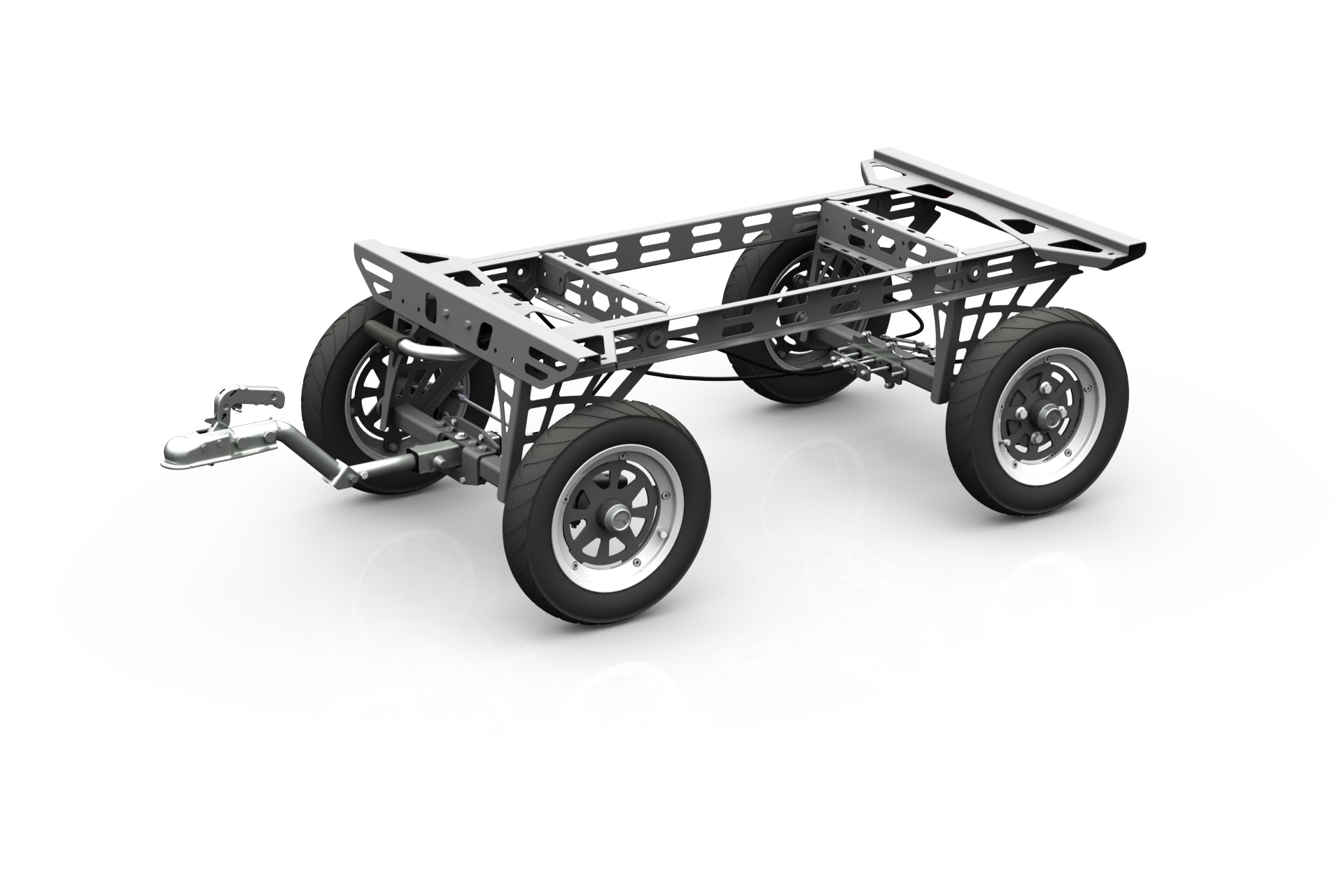 It's not time yet. But soon there will be – as a practical addition to the HopOn® – a HopOn® trailer. With this, you can move even more loads easily and conveniently from A to B. Separate legal regulations for the approval of this are in preparation.
ROBUST AND STABLE ON 4 WHEELS!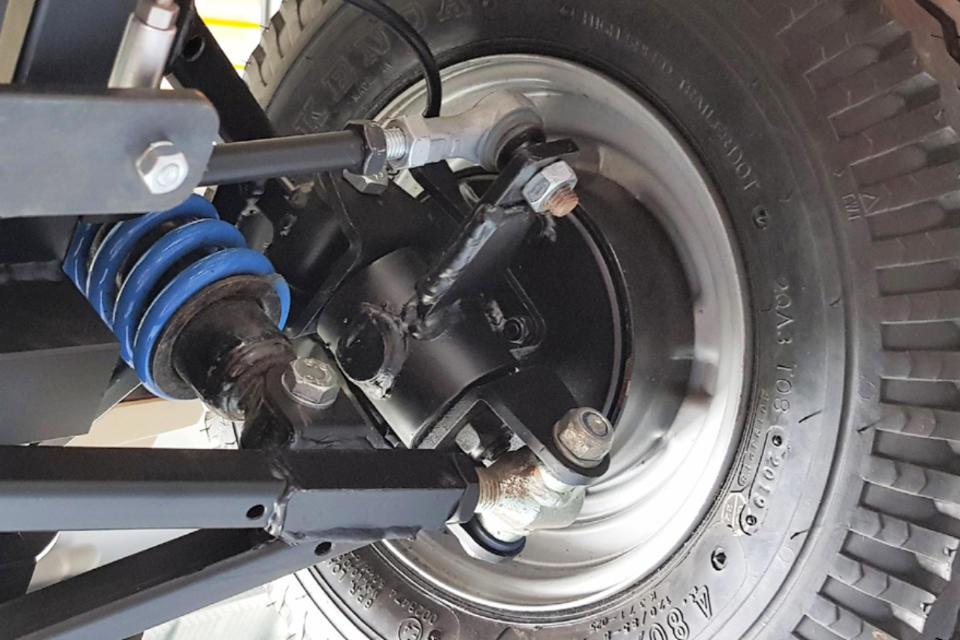 Drum brakes: 4 for all cases
HopOn® is perfectly prepared for abrupt braking. With a step on the pedal, the four drum crabs bring the stable transport miracle to a halt. They are an ideal complement to the generator brake.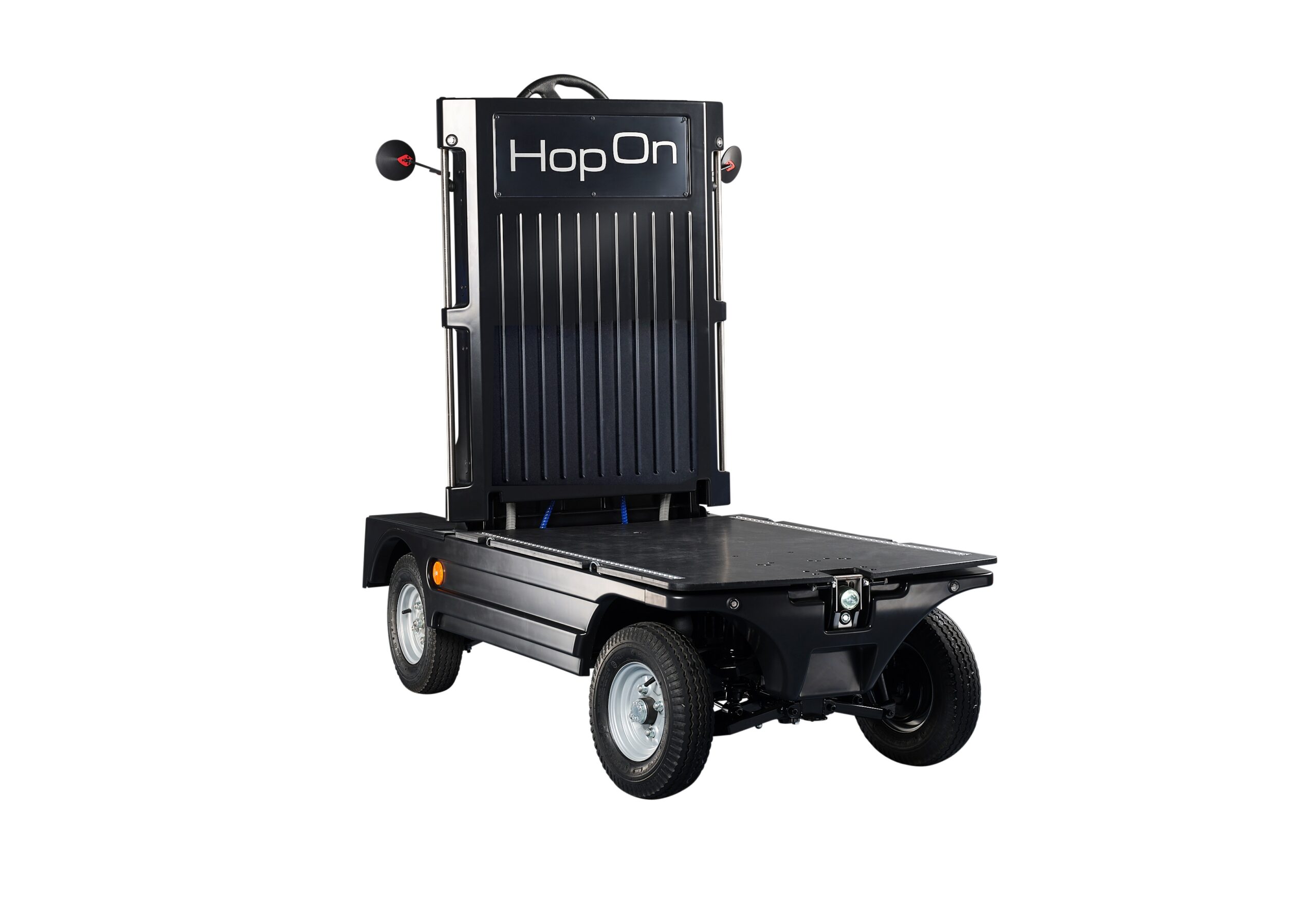 Safety thanks to 4 wheels
The fact that HopOn® has four wheels is for safety. It makes it stable. And makes driving, maneuvering and especially braking easier.
Hard shell: HopOn® is robust
The HopOn® steel frame construction is particularly stable and thus optimally prepared for the adversities of a hard working day. Additional safety is ensured by the use of tried-and-tested automotive parts.
Inspections: Control is good
With HopOn®, many things are simple and user-friendly in everyday work. It's the same with services. This is because only a minimal amount of time and money is required here. After every 2,000 km or 3 months, HopOn® should be taken for a check-up so that the electrical system, the transmission oil and the air pressure of the tires can be checked. This usually takes no more than an hour.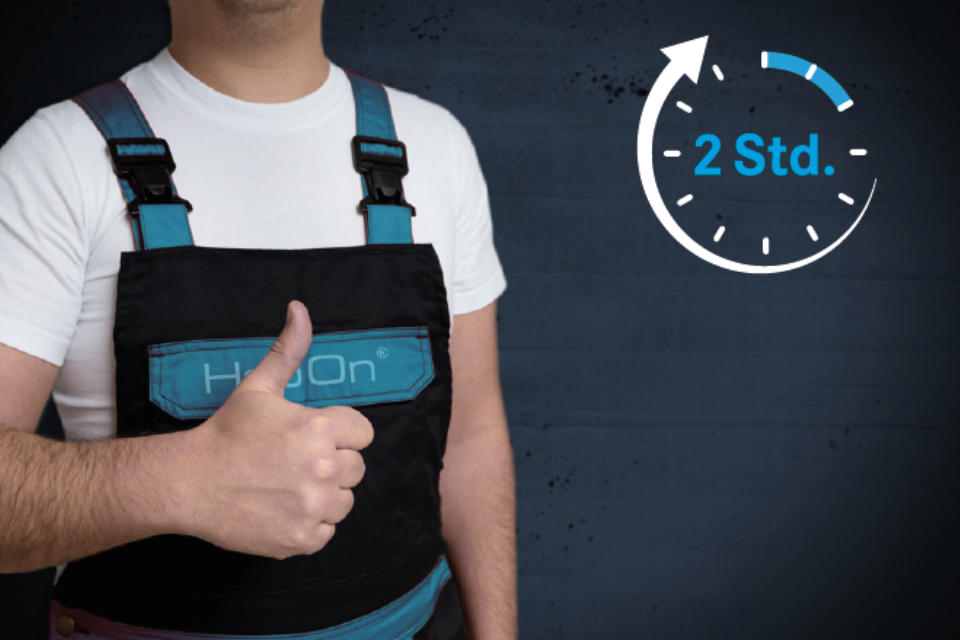 Maintenance is usually required only once a year. The time required is about two hours. The ToDos here: Check the brake pads, check the functions, grease hinges and locks if necessary, and check the tire tread and transmission oil.
It crashes. Packages whirl through the air. A pathetic little human kneels in front of a garden fence next to his completely demolished cargo bike. "Ehhhh, what's up, looking for a place to die?"
"Nah, aba brake you times with nem frame in zwee Sticken!"
Berlin, August 2020
WOULD YOU LIKE A LITTLE MORE?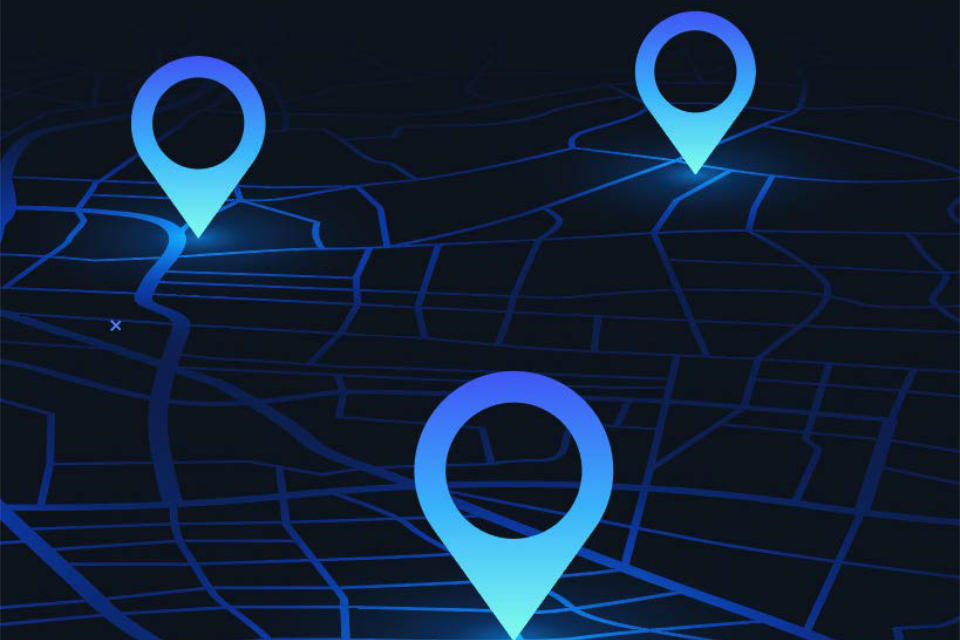 GPS tracking and fleet management
Central locking for HopOn® and container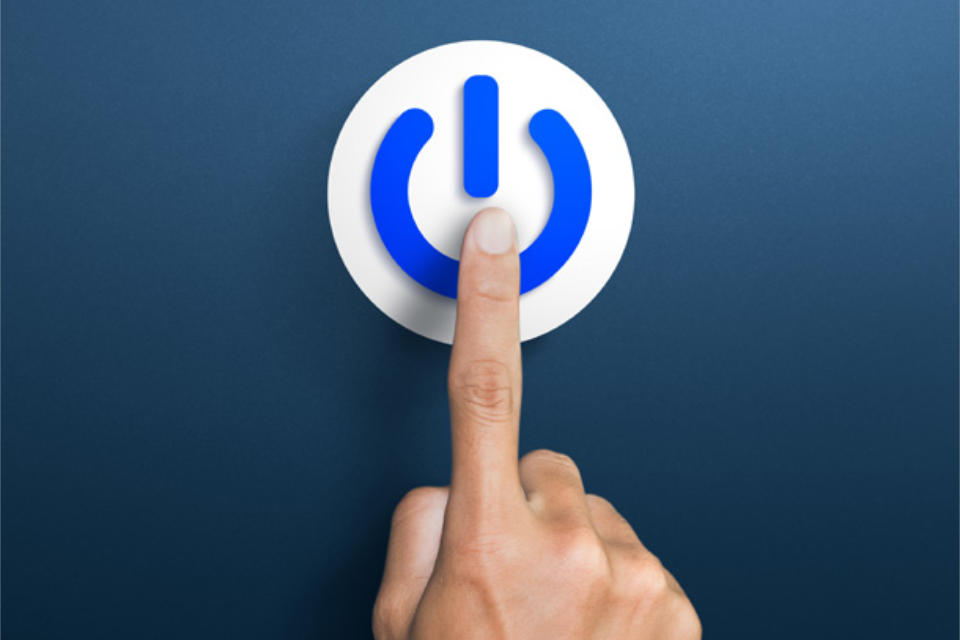 HopOn® – Strong, fast & energy-saving